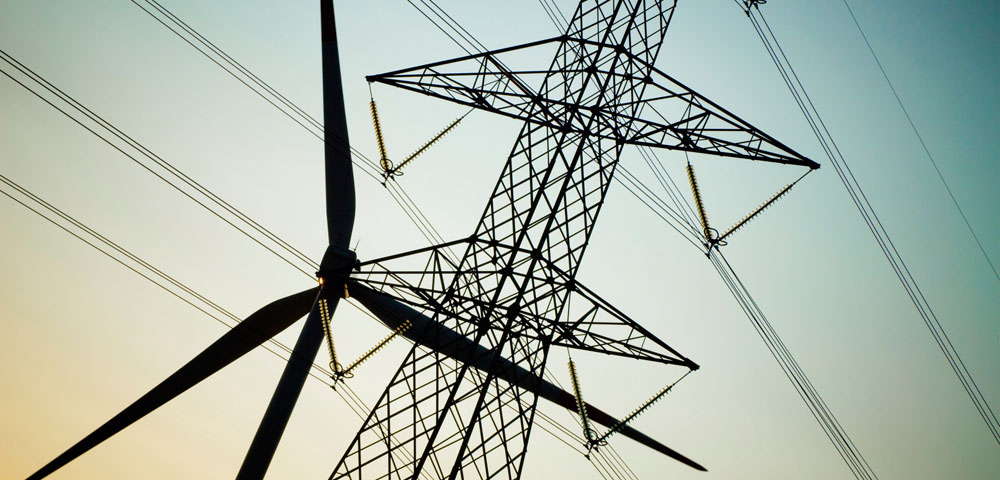 Wind turbines are complex machines and exhibit power station-like characteristics when they work together as a wind farm. Wide-ranging expertise in physics and engineering is needed for the successful design and operation of installations of this kind. More particularly, the complex relationships that exist between the individual areas have to be identified and taken into account – and this requires a broad-based understanding of how the system works. The pool of knowledge that has been built up by the FVWE forms the basis for its combined expertise. And this know-how will be further strengthened by the FVWE's involvement in forward-looking projects.
Modeling of the Overall System
At the modeling level, the FVWE is working on complex, high-performance simulation tools that can realistically reproduce the highly dynamic and strongly nonlinear processes which occur in a wind turbine or wind farm. Advanced control strategies are also being developed to support the efficient and load-optimized operation of turbines, even at challenging sites.
Sensors and Controls
The development of new types of sensors for the precise, reliable and cost-effective detection of status conditions and load levels paves the way for an uninterrupted monitoring system. The FVWE's expertise in meteorology is used for the continuous verification of these models, control processes and sensors by way of laboratory and field measurements. And the Alliance is also developing new concepts for processes that involve the operation and maintenance of wind turbines. The systematic use of operating data and statistics for failure analysis and damage prediction creates a basis for the future development of new servicing concepts leading to even more efficient operation of wind farms – including those located in remote areas and offshore.
Wind Farm Operation and Grid Integration
The operation of large-scale wind farms and their integration into the electricity grid is one of the main challenges facing the future development of wind power. High-frequency communications and self-tuning control strategies for the turbine, along with reliable short-, medium- and long-term output predictions, grid-supporting characteristics and the use of active fi lters to provide fault tolerance towards grid fluctuations – all key themes that require a considerable amount of system understanding – are now being successfully developed by the FVWE. Experts in all disciplines are working closely together on everything from wind modeling, aerodynamics and mechanical engineering questions through to the electrotechnical study of individual turbines and wind farms.