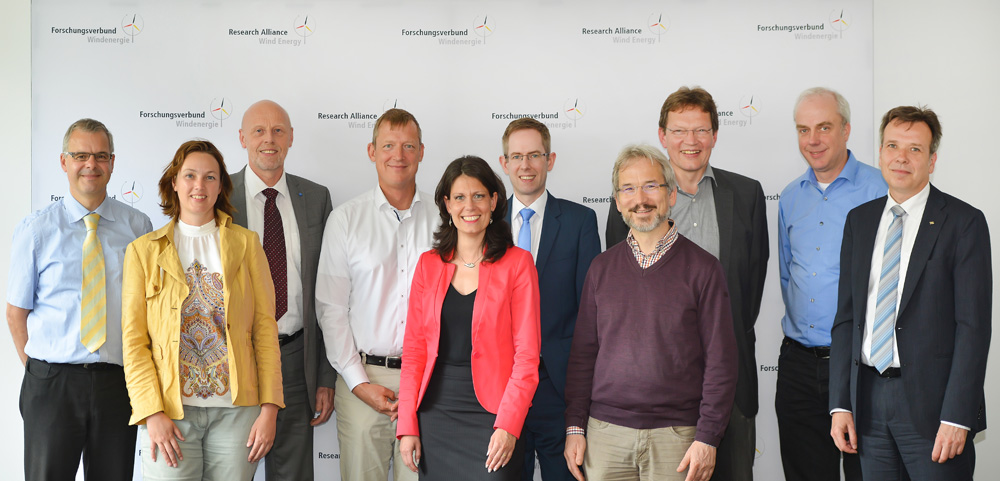 Research Alliance Wind Energy Steering Committee
The Research Alliance Wind Energy, founded in 2013, combines the know-how of more than 600 scientists and generates groundbreaking stimulus for the energy supply of the future. The three partners – German Aerospace Center (DLR), ForWind – the Center for Wind Energy Research of the Universities of Oldenburg, Hanover and Bremen and Fraunhofer Institute for Wind Energy Systems (Fraunhofer IWES) – are able to successfully carry out major long-term and strategically important projects, hanks to their manpower and strong ties to major industry players, politics and research institutions.
This wide basis of expertise supports the German wind energy industry in asserting its leadership in engineering and its competitiveness on an international level. The community of the research alliance has an international charisma and opens up synergies for upcoming major projects in the wind industry.